Help make this a GREAT SUCCESS!!!!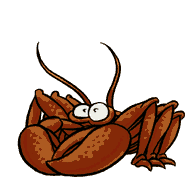 February ?, 2019 at 5:00 pm

Middletown Lion's Club

Festivities start at 5:00 pm

Silent Auction ends at 6:30 pm

Tickets are available!

Adults $45.00 Children(12 & under) $20.00
Pull on your boots, tie on your bib & get your tickets now!

for more information: mcpa1961@gmail.com

Thank you to the following businesses & people!
Nobles Saloon
The DeBerry Family
Swanks Tax & Accounting
Caymus Vineyards
Langtry Estates
Knowles Family
James Creek Vineyards
Scott and Debbie Brown
Big Chill
Middletown Florist
Grinders Steep
North Coast Barns and Corrals
Lazy K Bar K Corriente Cattle Co
Wild Child Wild Rags
Vallauri's Auto Body
Twin Pine Casino & Hotel
J.T. Auto Glass
Pope Valley Winery
Owen Ranch
Joe and Helen Owen
Sutter Home Winery
Calpine Corp
Tom's Auto Dynamics
Cathey Vallarga
Slaight Heavy Haul
Cassie Comella
Fitness First of Calistoga