MCPA would like to thank every person and business for the "NEW" Silver Spur Saloon; JS Construction, Jokton Stickney, Johnathan Mullock, Craig Eve, Miles Johnson, Clearlake Redi Mix,
Alex Armas, Steve Fox, Jeff Avila, Marvin Rodas, Katie Roberts, Sean Kite, Andy Snell, "Scubba", the DeBerry's, Rich Lacy, VanLeuven & Lord families, Ground Control Trucking & crew, CJS, Curtin Dabbs, Epidendio Construction, the North Coast Barns crew
Thank you Kevin Tighe and workers; Krissy & Cameron Graham, Sean Kite, Andy Snell, Phil Willis, James Moore, The DeBerry family, The Jones family, Hill Egger, the Swank family, Frank Yudnich & all others - for all your hard work on the new announcing stand! Under construction started October 2012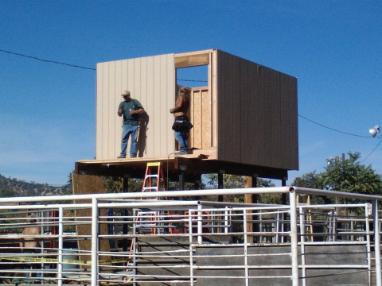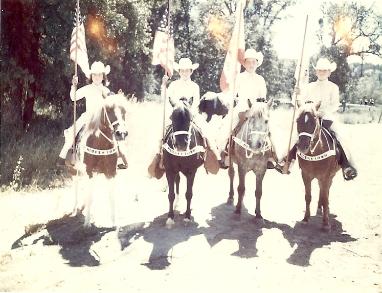 The famous Pony Color Guard (above). Can you name them?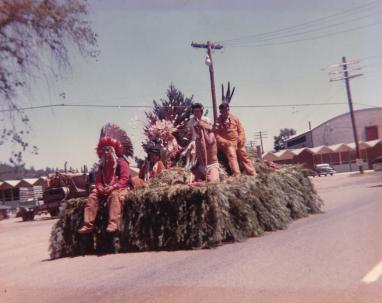 1968 Rancheria Float (above)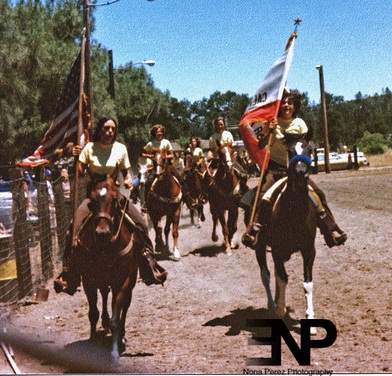 1980's Drill Team Lisa Comstock & Wendy Johnson
Below...Rudy Yudnich & John Emerson "Keep me safe!"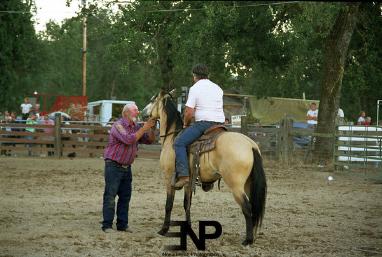 The Middletown Cetnral Park was

donated to the people of Middletown by

the Stewart family. It is operated & run

by volunteers, sponsors & donators.

Time Line
1961 - Middletown Central Park Association the first Middletown Days Event to start building "THE PARK"
Dance floor and Band stand built
Arena Built
Park Club Building completed
Property for Lions Club lease began
Lions Club completed
Mona Buttle's Snack Shack built
BBQ Overhang built
New stage built
Clay Emerson donates 2 of 4 bucking chutes
Children's park completed
Larry Herman Drilling donates new well drilling
Mike Browning donates material for new snack shack
Arena gets a facelift
2011 - "50 Years of Fun" Fiftieth Anniversary
2012 - Obie Sanders Stage overhang is installed- BBQ Overhang addition planned
- December, Seniors' move out of Central Park clubhouse into their new facility

2013 - New announcing stand goes up

2016 - Hope City removes and begins construction on new Main building for MCPA
2017 - New Silver Spur Saloon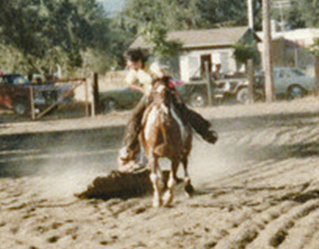 Who is that masked rider?? Nona Perez?
The Middletown Central Park Association was developed to maintain and secure the property on 15299 Central Park Rd.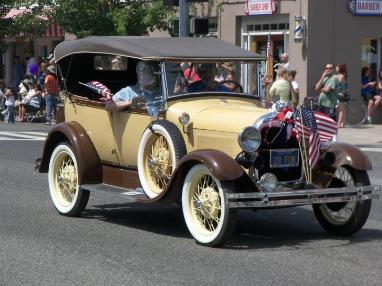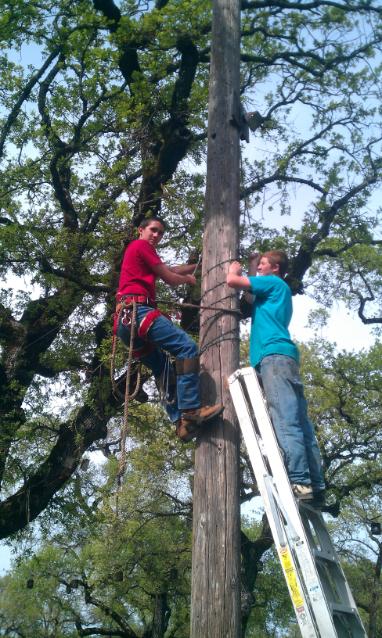 MHS students Justin Skinner & Devin Manson, help with Obie Sanders stage overhang - May 2012 - Thanks guys!

Over the year's, there have been many pictures and videos taken at the Middletown Central Park. If you have pictures, video or old stories, please share them. email us at mcpa1961@gmail.com
for more pictures.......
Link to: Perezoo@smugmug
Thank you Nona Perez & Craig Eve for being our"unofficial/official" picture-historians!!!!!