Contact: Greg Evans (707)355-0481
Shelby Myers (707)322-5918
Dawn Egger for tickets (707)889-7888
Thank you Benjamin Ranch & Mobile Slaughter for donating the beef for the 2021 Middletown Days Queen Contest
2018 Middletown Day's Royal Court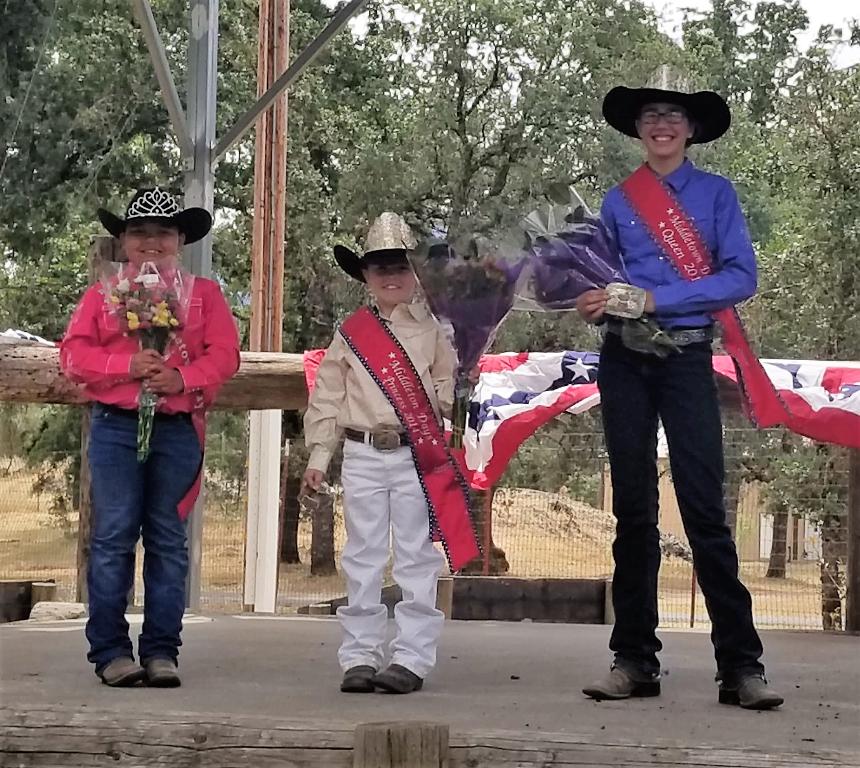 First princess runner up, Alayah Lamar, princess, Kailey Snell, Queen Jordan Sullivan
2018 Princess Kailey Snell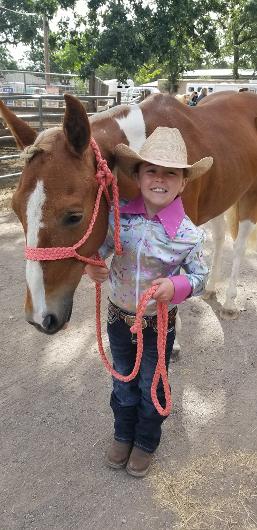 2015 - Middletown Days Royalty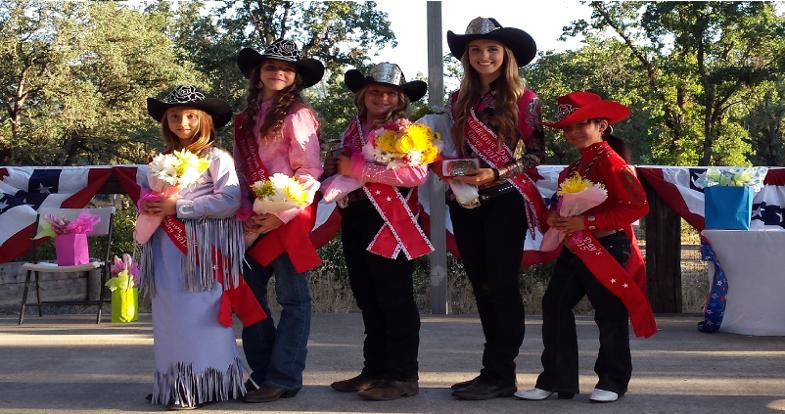 Royalty Court contestant Jada Totten, Faith Anderson, Princess Lily Emerson, Queen Jenny Kuykendall, Royalty Court contestant Lalia Brown
THANK YOU Jon Emerson
for supplying quality cattle for the
2017 Middletown Days Beef Raffle!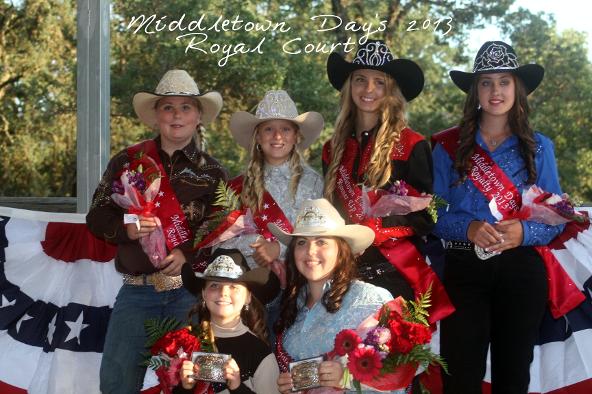 2013 Middletown Days Royal Court
back row - Royal Court Bailey DeBerry, Taylor Griffin, Jenny Kuykendall, Joanna Parker
front row - Princess Cassie Dredge & Queen Mary Willis
THANK YOU TOP LINE CATTLE COMPANY,
THE BROWING FAMILY DIAMOND D RANCH
FOR YOUR CONTINUED DONATION OF QUALITY FED BEEF!!! 2014 & 2015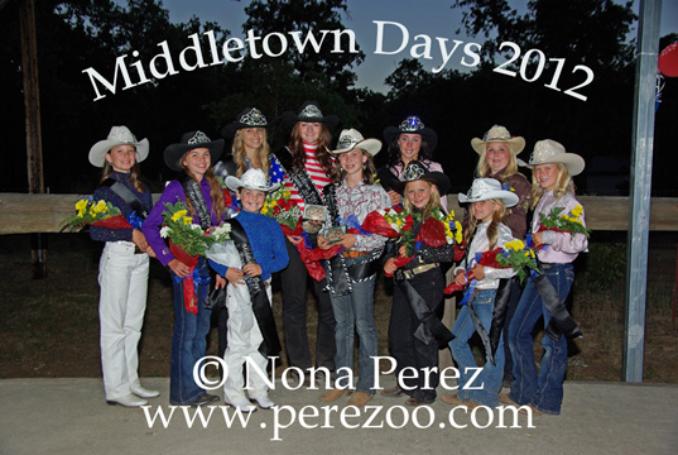 Back Row - Alisha Mackey, Naomi Pierucci, Jenny Kuykendall, Queen Cheyenne Emerson,

Hettie Egger, Bailey DeBerry, Taylor Griffin
Front Row - Cassie Dredge, Princess Lucy Moore, Lily Emerson & Ashton Taylor

Got Pictures? We need them. Contact us with any old pictures we can add to this site!
1961--Beverly Noble
1962--Unknown
1963--Bertha Brookins
1964--Diane Dunkin
1965--Lucille Jardine
1966--Carol Pedro
1967--Unknown
1968--Sharon Young, King Bobby Mitchell. First mention of princesses: Sandi Shope and Jane Shope

1969--Linda Weatherwax, Princess: Pam Nellermoe
1970--Darlene Parriott, Sharon Guess and Sheri Kokx
1971--unknown
1972--Susie Weatherwax, Patty Howard and Chris Dutra
1973--Mary Trujillo, Susan Kniep, Debbie Jacobus, Mary Weatherwax, Shari Cochran
1974--Kathy Hardesty, Debbie Matthews, Teresa Parriott
1975--Queen: Karen Parriott. Contestants were; Pam Murphy, Karen Parriott, Jeanine Tadlock and Kim Wood
1976--Chonne Moore
1977--Unknown
1978--Denise Martinez, Zandy Burton and Cindy Raymer
1979--No information on who won. Contestants were Michelle Black, Donna Stimpson, Zandy Burton,
1980--Leslie Curant, Sandy Jackson Michael (sp?), Lynn Smith
1981--Lisa Comstock
Thank you Cache Creek Cattle Company for your generous donation of beef for the 2019 Raffle!
2020 Queen's Raffle
Thank you to the
Montelli Family
for the generous donation of Beef for the raffle.
Thank you to Middletown's famous Cowpoke cafe for your generous donation of the Middletown Days beef 2018!
2018 Queen Jordan Sullivan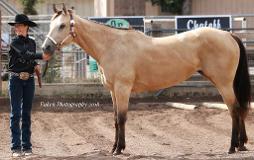 2016 Queen Bailey DeBerry & Princess Jordan Sullivan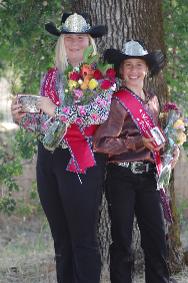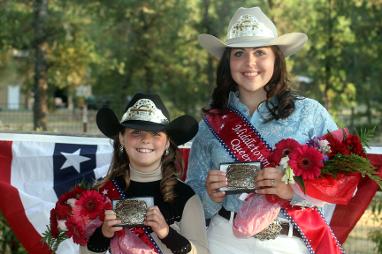 2013-Queen Mary Willis & Princess Cassie Dredge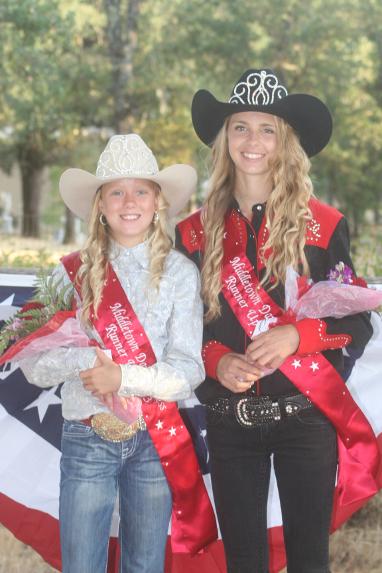 2103 - Royalty Taylor Griffin & Jenny Kuykendall
Thank you Lonnie Thompson & Son Welding for your Ranch Fed Beef 2013!!!
Thank you Mt. St. Helena Brewery for ticket sale coupons!

Thank you to our judges, for their time and expertise.
Thank you to everyone that helped with our Clinics!

Thank you Nona Perez for all of the wonderful pictures!

Thank you to our Court, on your hard work.
Ticket sales were awesome!

Are you interested in becoming a Princess or Queen?? Contact Heather DeBerry
(707)483-3393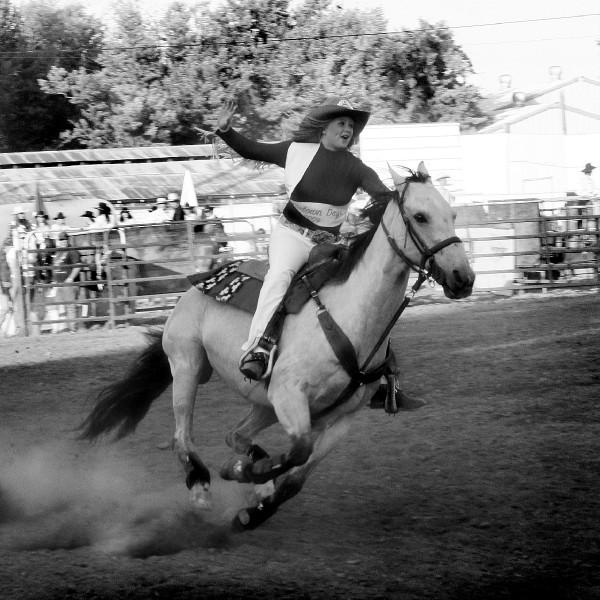 1982--Stacey Collins, Alicia van Patten, Vicki Franklin
1983--Unknown
1984--Julie Emerson, Sherry McCarty
1985--Queen: Candi Hill. Runners up: Karen St. Clair, Renee Badtte
1986--Candi Hill, Sonya Shope
1987--Queen: Cheryl Evans, Princess: Angie Hill
1988--Queen: Sarah Lewkowitz
1989--Queen: Darcy Pinter and Princess: Annie Sanders.
1990--Queen: Sadie Jackson, Princesses: Karen Roberts, Shelly Gallagher.
1991--Queen: Stacey Jackson, Princesses: Stephanie Herringshaw, Carolyn Roberts, Karen Roberts
1992--Queen: Carolyn Roberts, Princesses: Leanne Blaser and Monique Hawkins,
1993--Queen: Sarah Haas, Princess: Christine Djernes.
1994--Queen: Tara Voliva, Princess: Jessica Stottsberry, .
1995--Queen: Tracy Pinter, Princess: Laura Scott,
1996--Queen: Jennifer O`Neill, Princess: Meghan Tighe.
1997--Queen: Courtney Denno, Princess: Diamantina Perez.
1998--Queen: Chelsie Sternberg, Princess: Brianne Weatherwax,
1999--Queen: Sylvian Gonzalez. Princess: Maya Gonzales
2017 Middletown Days Court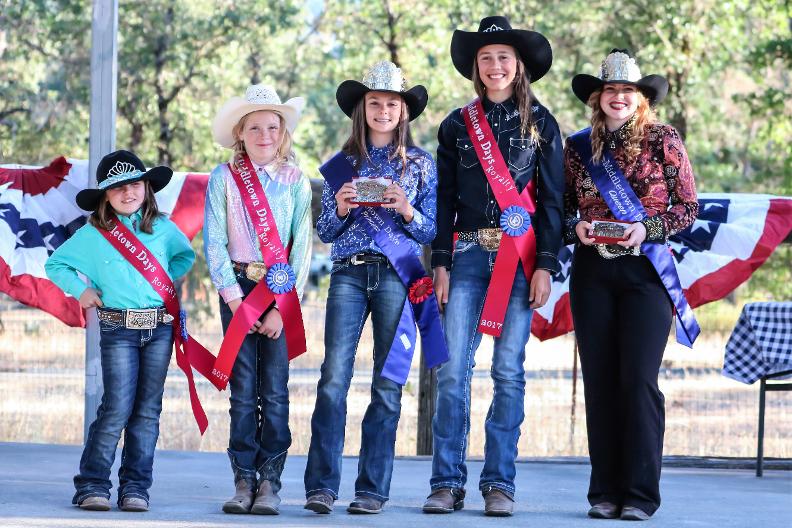 Princess Court, Kailey Snell, Tessa Sullivan, Princess Lily Sampson
Queen's Court Jordan Sullivan, Queen Emily Mayo
Please contact the Central Park Committee with information that can be added!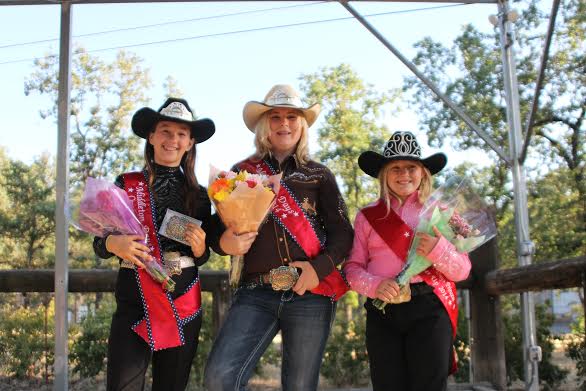 ~ 2014 Royal Court ~
Queen Alisha Mackey
Princess Bailey DeBerry, Royal Court Lily Emerson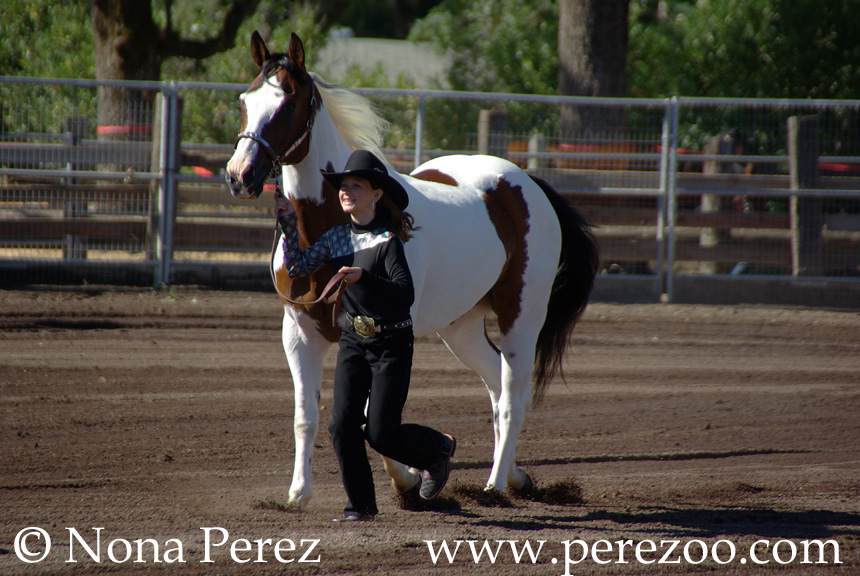 Alisha Mackey & Dusty 2012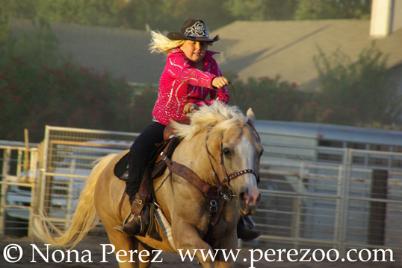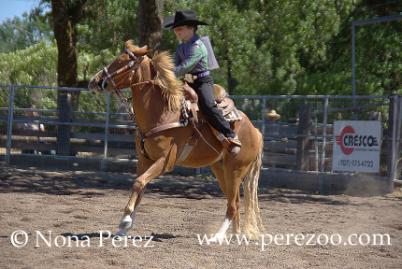 Cassie Dredge on Sassy 2012

Thank you Rick Collins Cattle Company for donating the Beef for the 2016 raffle.
2011 ~ Middletown Days Court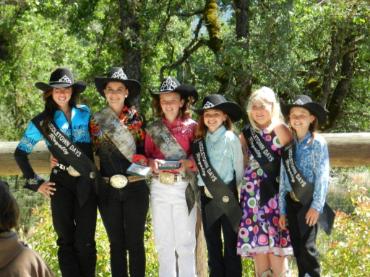 Queen ~ Kelly Munk, Runner-up Hettie Egger
Princess ~ Gracie Pachie, Runners-up; Naomi Parducchi,
Bailey DeBerry & Alisha Mackey
2009 Princess Rosie Emerson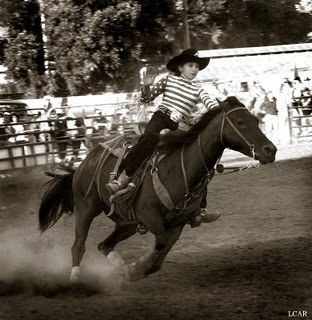 2000--Queen: Megan Stifel, Princess: Justine Stottsberry. 2001--Queen: Krissy Hilton, Princess: Chelsea Belden.
2002--Queen: Diamantina Perez, Princess: Shelby Egger
2003--Queen: Maya Gonzalez, Princess: Stephanie Rentfro.
2004--Queen: Nicole Leonard, Princess: Kallie Jones.
2005--Queen: Stephanie Rentfro, Princess: Samantha McCarley
2006--Queen: Ellen Willis, Princess: Kelly Munk
2007--Queen: Katie Dwyer, Princess: Rebecca Pachie
2008--Queen: Shelby Egger, Princess: Cheyenne Emerson
2009--Queen: Missy Denno, Princess: Rosie Emerson
2010--Queen: Rebecca Pachie, Princess: Mary Willis
2011--Queen: Kelly Munk, Princess: Gracie Pachie
2012--Queen: Cheyenne Emerson: Lucy Moore
2013--Queen: Mary Willis, Princess: Cassie Dredge
2015 --Queen: Jenny Kykendall,
2017 --Queen Emily Mayo, Princess: Lily Sampson
2018 - Queen Jordan Sullivan, princess Kailey Snell
2019 -
2020 - COVID
2021 - Emily Pickens & Rylie Slaight